Posted by Farm Girls on Sep 13th 2019
Bohemian fashion has been in vogue since the 19th century when upper-class French artists would adopt the style of the Gypsies to seem urban and lower-class. Today bohemian women's clothing is worn by those who want to be unconventional and stand out from the crowd. If you are looking to adopt the boho-chic style, there are so many great bohemian women's boutiques for you to choose from. May we suggest... Farm Girls Fancy Frills? The real question then becomes what are the latest bohemian fashion styles to look out for this season? We have compiled a list of suggestions and helpful tips to understand some bohemian fashion tips for this year.
Tunics And Dresses
Tunics are the ultimate fashion staple to have in your wardrobe. They are versatile and can be paired with a cute pair of boots or long statement necklaces to go from casual to fancy.
Bold Patterns
This dress is perfect for an afternoon spent with friends. The warm earthy color and style shows off your personality and the olive color is on trend for fall and winter. This piece pairs really well with long, bright necklaces that gives a boho vibe look. Layer two of three necklaces with this to let the world know that you are an unconventional woman with style!
Neutral Base
Tunics and dresses in neutral colors will go a long way in your wardrobe. This dress can be worn for any occasion. Style it with a kimono for church or pair it with high heels for a night on the town. We stock a large variety of neutral colored tunics to fit women of all sizes and fashion style needs. The best thing about neutral tunics is that you can add punches of colors with accessories and shoes. There is no limit to the options you have with a neutral tunic.
Textured Tunics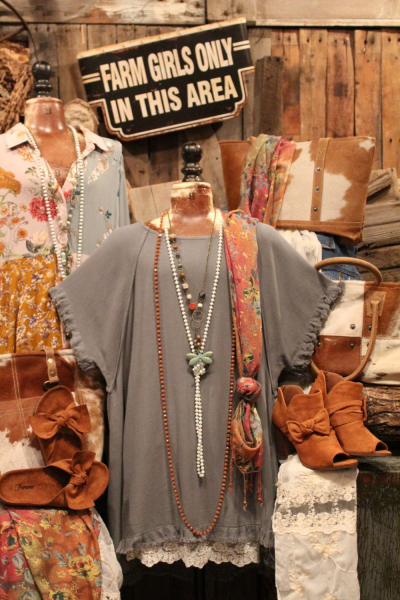 Textured tunics and dresses offer you a way to easily transition between the seasons. Textured tunics come in many forms such as, lace patterns, linen classics, and simple polyester cotton mixes. Perfect pieces for summer and will transition easily into fall. Our crazy shifting weather calls for a fresh approach to everyday fashion. You just gotta love our textures—think classic, think lace, think ruffles and think FARM GIRLS.
Lace Dresses and Extenders
The quintessential bohemian women's clothing icon is lace dress extenders. This feminine, flowy dress extender comes in several lengths and colors. Of course, this is a piece you can't just have one! We offer every color under the sun!
Bold Patterns
Bold floral and paisley patterns are on trend and you will see this style available in many bohemian women's boutiques. May we suggest... Farm Girls Fancy Frills? The dress shown is perfect for all seasons and an added bonus... it is a flattering fit to fill slimmer in due to the pattern. To achieve the ultimate boho look pair this dress with a bold, textured belt to accentuate your waist!
Bold Accessories
Speaking of bold accessories, the bohemian fashion trend is not complete without accessories. Here are a few of the most popular accessories that you can add to your wardrobe.
Belts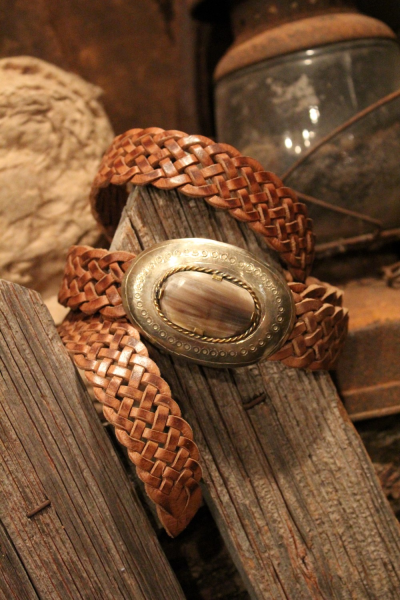 Studded belts with bold buckles are dominating the bohemian fashion scene this season. The rich texture of the silver-toned buckled paired with the intricate patterns of the belt links makes this a timeless statement piece. Pair a belt like this with a neutral tunic to make an impression.
If you are wearing a bold print you may want to try out a solid colored belt in a rich brown. The rich brown leather in this belt will add character and texture to your outfit.
Hats
Hats are a must-have item needed to complete the bohemian look. Not only are hats practical in the summer, but they are also stylish and can compensate for the occasional bad hair day:)
Unstructured hats
To keep in line with the free-flowing bohemian style, unstructured Panama hats are great for framing your face and adding intrigue to your outfit.
Structured Hats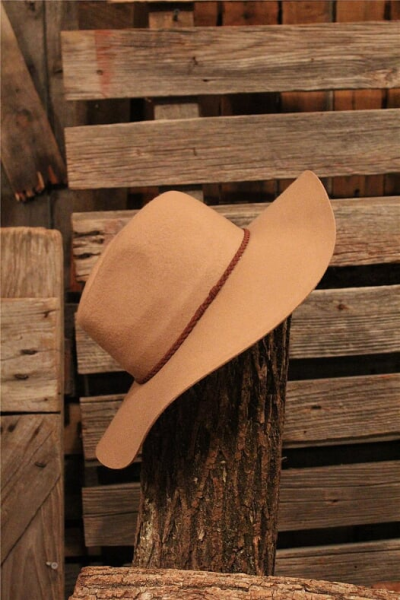 Sometimes it is nice to pair a flowy dress or skirt with a nightly structured piece like this black felt hat. The added detail of the Farm Girl twine around the brim brings an earthy vibe to the hat. It's going to look so good on you and would be pair perfectly with a bold print dress.
Ballcaps
Baseball caps with flair are the mark of a true American farm girl or city slicker gal with a flair for bohemian style. This hat offers a simple touch of glam right above the brim. Heads will be turning while keeping the sun out of your face all day long.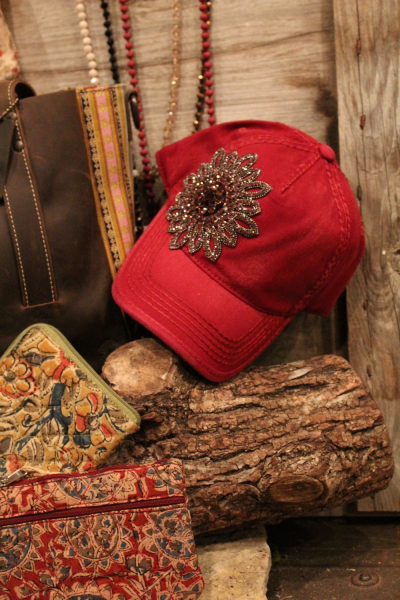 Sunhats
Ready For The Beach? Beach vacations are the perfect place to dress bohemian. Before you go on your next trip visit a bohemian women's clothing store to get yourself a colorful sunhat. May we suggest... Farm Girls Fancy Frills?
Necklaces
Nothing completes the bohemian look like a statement necklace! Necklaces can be layered over tunics for a chic look. Look for long necklaces with bold details like the one below. This crystal glass beaded necklace is the perfect completion to any outfit whether your dressed down or up.
Long beaded necklaces
Nothing says boho like ultra-long beaded necklaces. Our Sparkle and Shine crystals come in a variety of colors to insure you have a match for any outfit. We suggest layering multiple necklaces of varying lengths for a definitively boho-chic Farm Girl look.