Posted by Farm Girls on Sep 23rd 2019
Down Home Farm Girls... Clothing Styling Tips
Trendy clothing boutiques like Farm Girls Fancy Frills are the best places you can shop to add unique pieces to your wardrobe. If you are looking to create your very own farm girl style, we have some great tips for you. Here are some easy ways you can incorporate accessories and print into your wardrobe to achieve a one of a kind style.
Styling Tip #1: Farm Inspired Footwear
Comfortable rugged boots with stitched details are the perfect way to add a little country style into your wardrobe. The best part about farm inspired boots is that they are a great alternative to open toed shoes in the fall and winter months. They're an easy go to and yet they still look polished and fashionable.
When shopping trendy clothing boutiques, look for styles like our Trading Taylor Boots that are easy to slip on and off which will give you maximum versatility and comfort.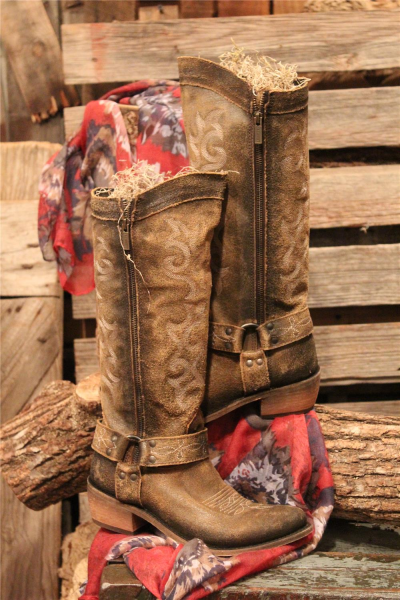 https://farmgirlsfancyfrills.com/footwear/trading-taylor-boots/
Styling Tip #2: A Wool Felt Hat
A floppy-brimmed hat made of straw, felt, or other natural looking materials is a must-have for achieving the perfect farm girl style. In the cooler months, you can choose to wear a wool felt version. Get a few wool felt hats in different colors to match every outfit!
You can wear a simple felt hat like our On The Town Wool Felt Hats with a simple dress or with a pair of jeans and a tunic.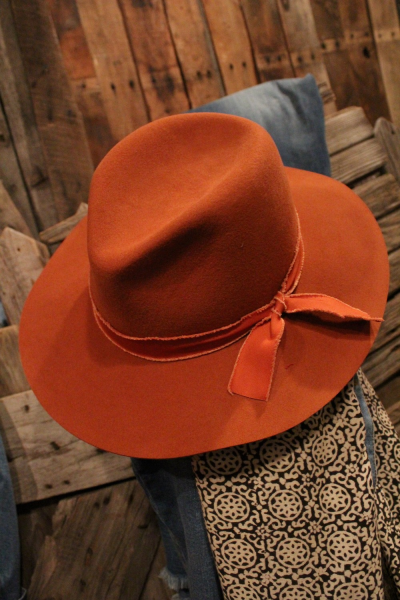 https://farmgirlsfancyfrills.com/accessories/hats/
Styling Tip #3: Add A Printed Canvas Bag
Canvas bags are not only practical, but they are the perfect addition to your country wardrobe. Great bags allow you to be hands-free which is essential for a busy woman. At trendy clothing boutiques like Farm Girls Fancy Frills, we have canvas bags in all patterns and prints.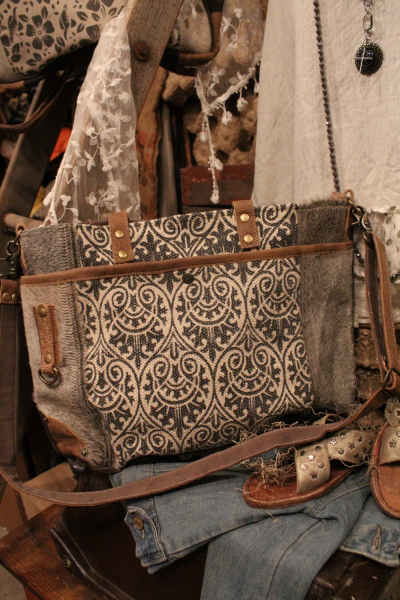 https://farmgirlsfancyfrills.com/accessories/handbags/
Nothing beats the luxurious look of a bold, geometric printed canvas bag like our Ace Messenger Bag.
Luckily, all our bags come in various sizes and price points, so search carefully on our website to see which one is best for you!
Styling Tip #4: Antique Bronze Jewelry
Earrings, chains, stones, bracelets, and necklaces in antique bronze are available in our trendy clothing boutique. When you are shopping for antique bronze jewelry, look for original hand made designs by Farm Girls themselves like our Soft Whispers Necklace.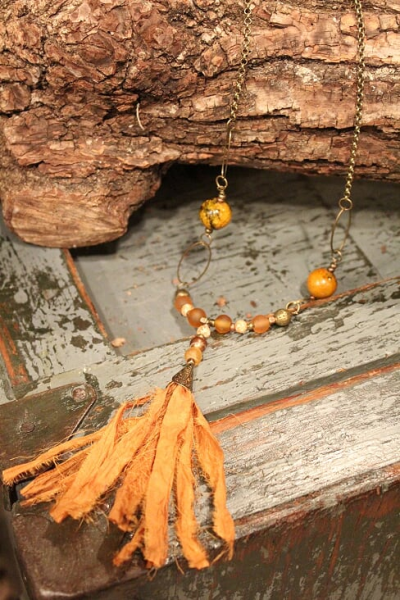 Remember, a statement necklace is a great layering piece that adds style and personality to an otherwise simple outfit. You can also add a personal touch to your outfit with cool bracelet cuffs and fun earrings.
Styling Tip #5: A Versatile Vest
Vests are perfect for getting that extra kick to your style because they add pizzazz to many different pieces in your closet. Pair your vest with a maxi dress, blue jeans, tunic, or a plain t-shirt. The styling options are endless. Vests look fantastic with almost everything in your closet.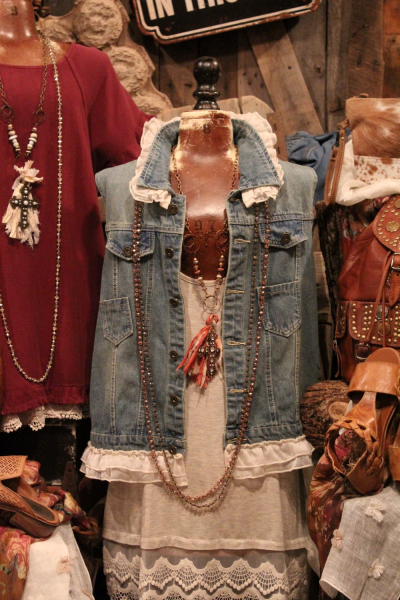 Try pairing our All Dolled Up Denim Vest with a cute dress and hat for the perfect outdoor look.
Styling Tip #6: Patterned Scarves
A scarf is one of the most versatile items on this list. Adding a patterned scarf will give you a bit of warmth but also adds texture to your outfit.
Try pairing our Back Roads Scarf with blue jeans and a white t-shirt for the perfect casual or dressy vibe. You decide:)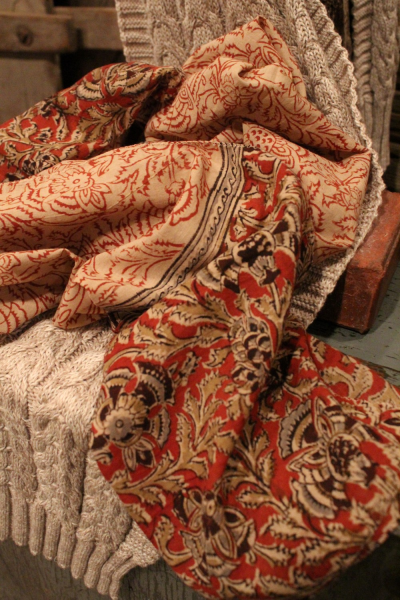 Farm Girl Fancy Frills should be your trendy clothing boutique destination. You can use these tips to fill your cart with the most fantastic, fun, and current style items.